There are new deals on the Silhouette site, and the Silhouette Portrait bundle is the best we have seen so far.  If you need a new cutting machine, or want to get for someone as a gift, check this out.  You have until 8/31/16 to take advantage of the deal.  There are several deals, but the Portrait with 4 rolls of vinyl is listed on their site for $99 – 55% off.  We can show you how to purchase for 68% off or $77!!
The method is the same as the other deals we posted back in June.
Follow these steps and watch the magic. Here's how I did it:
1) Go to Silhouette. Add the Silhouette Portrait (or other bundle) to your cart.  Then go to checkout and enter your ZIP Code for shipping estimate.  Do not check out yet!
2) Go back to the homepage and click the big blue button on right lower side that says Club Silhouette Exclusive Benefits –  Start a Free Trial Today.
Sign up for the free trial of Club Silhouette. It's a free 30 day trial which you can cancel prior to the end of 30 days, or continue for $9.99 per month if you like it.
3) Once you have completed your membership, sign back into Silhouette and check your shopping cart. You will notice that since you are now a member of Club Silhouette, you got a ten per cent discount as well as free shipping!
4) Enter the promo code AUGUSTDEALS and see the price drop to $77.
5) You get the bundle of the silhouette portrait and 4 rolls of vinyl for $77 including shipping, which is 68% off list price including shipping of $236.90.
Isn't it great that they are making these cutting machines so affordable?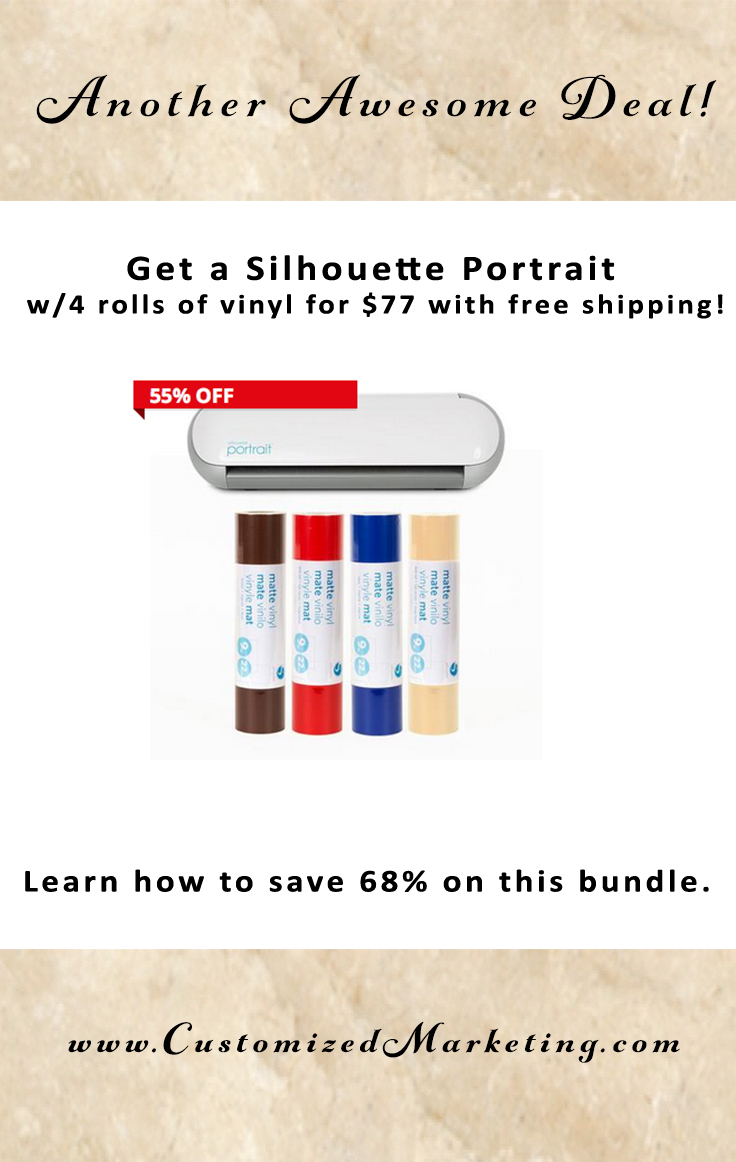 Save
Save
Save